Top Features of Quality Pre-owned Vehicles
Posted Monday, May 22, 2023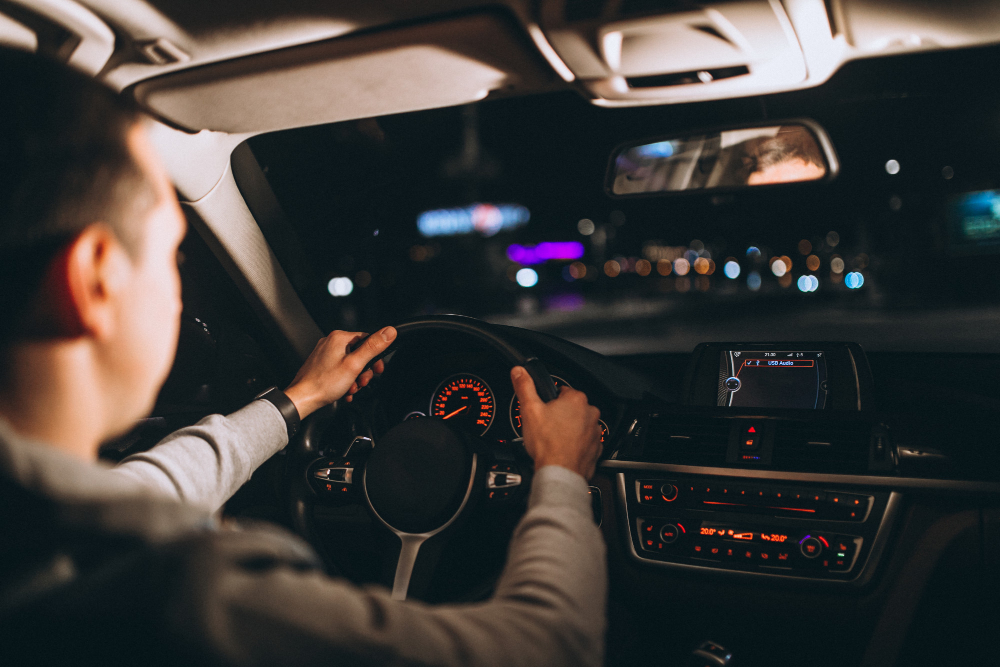 The idea of purchasing a used automobile might be intimidating to some people. However, with the right information, it can help you save a lot of money.
Pre-owned cars are an undiscovered asset, ranging from elegant sedans with classic appeal to tough SUVs that have established their durability. When you are in the market for a used car, there are many features that you should look for.
Here, we will look at those key features and characteristics that your used car should have for it to be dependable on the road!
1.    Safety Options
Safety should always be your top priority when buying a vehicle. Top-quality pre-owned vehicles are equipped with advanced safety features. When you are at a dealership looking for a used vehicle, look for a car with different safety features, including an anti-lock braking system, blind-spot monitoring, parking sense, lane assist, electronic stability control (ESC), and airbags. These options will reduce the likelihood of accidents and improve your driving experience.
2.    Hands Free Liftgate
One of the latest technologies that most cars have is a hands-free liftgate. You will value this feature much more than you might think because it is incredibly helpful. A hands-free liftgate opens without requiring you to touch a button and is easy to use! Swipe your foot under the bumper sensor according to the vehicle's instructions, and the liftgate will open.
3.    Bluetooth Audio systems
Audio systems today serve vital purposes other than just being a medium of entertainment. They increase the utility of vehicles. As a result, they are now a requirement for cars, and you should check for them in your used automobile as well.
A Bluetooth-enabled audio system is useful for taking calls hands-free to avoid becoming distracted while driving. Additionally, the steering-mounted speakers prevent the operator from removing their hands from the wheel to answer a call or change the volume, thus combining safety with enjoyment.
4.    Apple CarPlay and Android Auto
A used car with Apple CarPlay and Android Auto offers a few noteworthy advantages that improve the driving experience. With these systems, your smartphone is seamlessly integrated with the car's infotainment system, allowing you to use your favorite apps, check your contacts, and listen to your music library without having to physically hold the phone while driving.
You will also have access to the most recent navigational features if your vehicle supports Apple CarPlay and Android Auto. Hence, while shopping around for your ideal used car, be sure to look out for Apple CarPlay and Android Auto.
5.    Keyless Ignition and Entry
Some of the best car improvements, in our opinion, are those that simplify the daily driving process. Push-button ignition and keyless entry are practical features found in modern vehicles. Today, manufacturers have begun creating their own adaptations, such as Porsche keys that are fashioned like key cards.
The automobile key has advanced significantly since it was just a plain piece of metal. Keyless entry is the norm today. You won't have to search for your keys while holding shopping bags in your hands or waiting in the rain. All you must do is press some buttons, and the car doors and engine will work automatically. Sounds appealing, right? Look for it in your used car to make your life easier!
6.    Working HVAC System
The HVAC system in a car is extremely important. It's a crucial element that has a big impact on the car's functionality and the safety of the people inside. Seeing how necessary it is, it needs to be in your used car as well.
While the heating system keeps your car warm in the winter, air conditioning keeps you cool and relaxed inside the car on a warm day in the summer. It is crucial, especially on long trips, as it improves the entire driving experience and prevents driver exhaustion.
The vehicle's HVAC system also contributes to maintaining clean air inside. It has filters that eliminate pollen, dust, and other airborne particles, improving the interior atmosphere. Finally, a working HVAC system will add to the overall value of the car. Therefore, when you are looking for a quality pre-owned vehicle, pay attention to the condition of the HVAC system.
7.    USB Ports
The availability of a USB port in a used car has huge significance in the age of digital connectivity. These ports were initially created for data transfer and mobile charging. However, now they have evolved into a significant component in automobiles, providing a variety of conveniences and essential functions.
With a USB port, you can connect your charger to power up your devices, such as a smartphone. This charging function might come in handy in circumstances where your phone's battery is low, and you need to make crucial calls or use navigational aids.
A USB port may go unnoticed during a test drive or vehicle examination so it's crucial to keep in mind to look for this option when you buy a used car.
Final Thoughts
This marks the end of our in-depth examination of the characteristics of quality pre-owned cars. It is obvious that buying a used car involves more than just choosing a car that meets your budget. Understanding and setting priorities for the aspects that are most important to you, from necessities to the comforts of networking, is necessary.
The search for the ideal used car might seem difficult, but with the appropriate information and planning, you can locate a car that not only matches your needs but also offers amazing value and a pleasurable driving experience.
If you want a quality pre-owned vehicle, visit VIP Autos. We have several years of experience in Hemet and nearby areas within California. Our dealership has many vehicle shopping options, and our qualified dealers can help you find the pre-owned vehicle that's the right fit for you. Consider giving us a chance, and we assure you that you won't be let down.