Pay the Right Price with These Financing Options
Posted Tuesday, Jun 27, 2023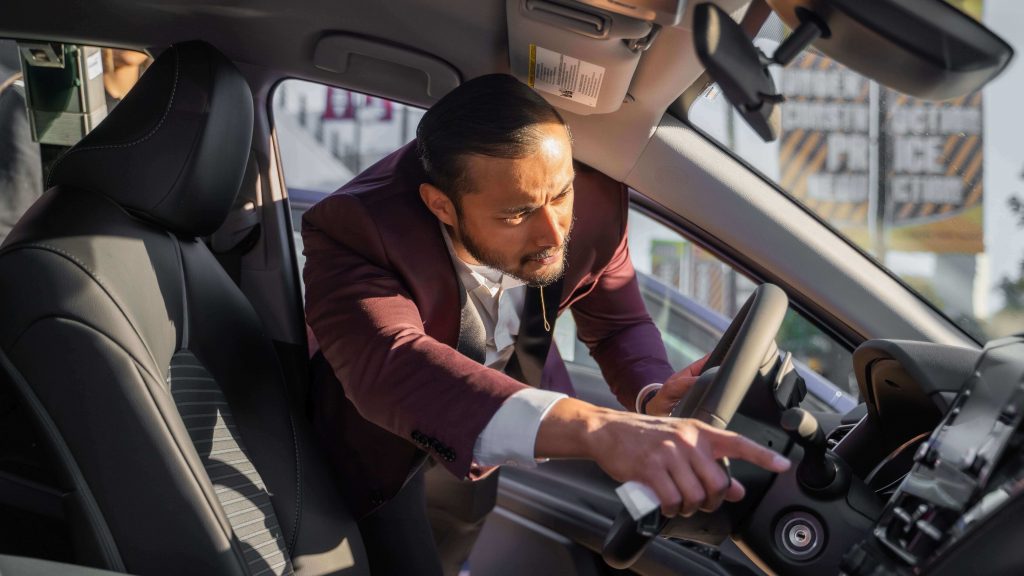 Sure, it's a lot more fun to shop for a used car than it is to get auto financing, but the leg work ultimately pays off in the end.
So, why should you bother about financing options?
For starters, having financing options from a credit union, community bank, or national bank gives the used car dealership a benchmark that they need to compete with to win your business.
The sleazy salesperson is a well-known character seen in movies and TV shows, but they are very real. This means that, often, you may have to deal with a salesman who loves to mix the amount of financing, the value of your trade-in, and the price of the car into a single monthly payment. While this might seem convenient at first, it works like a shell game, with the used car salesman moving items from one box to the next, padding the final sales price while making the buyer think they've got a great deal.
This is why it helps to take financing out of the equation when buying a used car.
This is why it helps to take the financing out of the equation when buying a used car.
Financing Options
Buying a car (even a used one) requires a considerable amount of research. Much of that prep work goes into finding and comparing financing options, so you get the best deal. So, let's pull back the curtain on the auto finance options that are available.
1.      Compare as You Go
Not everyone can pay in cash for a used car purchase. Auto financing options are normally used to cushion the blow of making your savings account a few thousand dollars lighter. Many times used car buyers take advantage of financing options either to cover the full cost or a large part of the purchase.
That said, it's smart to compare rates from several providers before deciding which one is offering you the best rates. The best part is that you no longer must leave your home and visit banks or third-party lenders to find out the details or compare prices since the entire process can be done online.
All you must do is search for auto financing providers in your area and shortlist your best options by comparing several lenders. It is also possible to find lenders who offer special programs that have been designed specifically for first-time buyers or those who have a bad credit history.
You can even find lenders who offer financing options based on your specific requirements, giving you a variety of options to choose from. No matter what your financing needs are, it is easy to find the best financing options while you're binge-watching your favorite TV show.
2.      Choosing a Loan Size
The good news is that it is possible to find auto financing options in an array of sizes. The financing options you can find online range from $500 to $100,000. It is important to note that you should not only go with the lender that's offering you the most auto financing but also consider other factors, such as the payment limits, prequalification requirements, and monthly payments.
3.      The Credit Score
It is recommended to maintain a credit score of up to 670 or more when looking for financing options. This will help you get more favorable financing terms when shopping online. If your credit score is not quite there yet, you can always work on your credit score by making your payments on time. It is also important to note that different lenders are going to have different requirements when it comes to the credit score. Many lenders out there specialize in providing financing options to those customers who have a bad credit history.
4.      Don't Wait Until the Last Minute
A common mistake that's made by first-time buyers is to put off auto financing until the last minute. This can be a big mistake because you will end up paying more than you bargained for, which may lead to your life's savings going through an uncomfortable but avoidable financial crisis.
A smart buyer always looks for the best financing options if they don't plan on making an upfront payment for the used car. They compare different financing options and find out just how much the car fits their budget before heading down to the used car dealership.
5.      Car Financing Must-Haves
Just like taking out a personal loan or a mortgage, you will be required to provide the bank or lender with proof of identity. This can be in the form of the following documentation;
A valid driver's license
Your W-2 (tax returns)
Bank and credit history
Proof of insurance
A bank statement
Vehicle information
There are many reasons why you should get your documentation in order when applying for an auto loan. Mainly, it helps to verify your income and increases the chance of your auto loan application getting accepted by the bank or lender.
Ending Note
Buying a used car is going to be a major purchase, which means you will want to get it right the first time. Furthermore, the financing option you choose is only part of the equation whether you're purchasing a new or used car.
You must also take into consideration the actual cost of the vehicle, fuel costs, maintenance charges, and the cost of parking and insurance. This is why it is crucial to keep these monthly payments in mind to make sure the cost of the vehicle fits your budget.
Apart from using trusted dealerships such as VIP Autos at Hemet, California, knowing your financing options means you will be able to make a more informed decision that could end up saving you thousands of dollars in monthly interest payments.