Great Customer Service for Car Buying
Posted Monday, Nov 06, 2023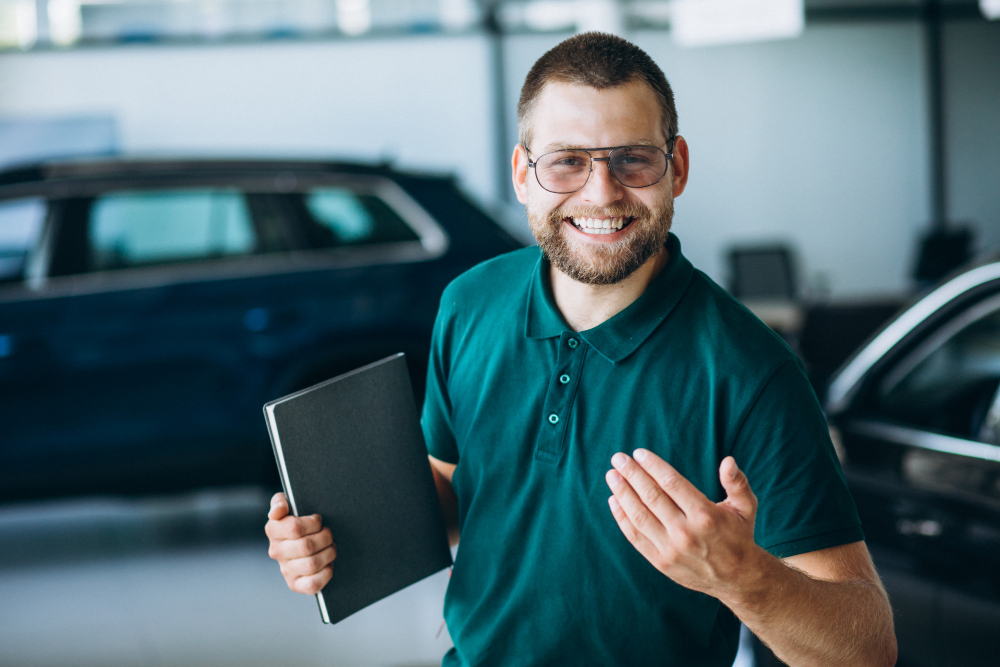 The car buying process is not about the money or vehicle selection alone. Various factors play a crucial role in the decision-making process. Customer service is an important variable in the equation. When aiming for new or used car financing, a dealership's customer service may make or break your deal. If you have had poor experiences in the past, we can relate. Some dealerships overlook the importance of handling customers with great care. To save you trouble, we have covered the most important signs of great customer service in dealerships.
Signs of Great Customer Service for Car Buying
When going to a new or used car dealership, do your vehicle research beforehand to avoid scams and poor selections. Once you are equipped, you can look for the following signs of great customer service in a dealership.
A Warm and Welcoming Attitude
The dealership's staff should always be warm and welcoming towards customers. When you arrive at the dealership, see if the staff comes forward and greets you well. They may ask you questions regarding your car-buying goals. Engaging in a conversation is a great way to determine whether the staff is treating you well or trying to rush the conversation.
Asking questions about vehicles and their maintenance histories can help you determine the staff's knowledge. Some dealership teams greet the customers well but leave them in the hands of their rookie teams for the decision-making process. It may not be a sign of great customer service. Only spend your valuable time at a dealership if the staff thoroughly addresses your concerns and treats you nicely.
Market Knowledge
Buying a feature-loaded car at a good price is great. However, it may be a bad deal if it is a hard-selling model. An important part of a new or used car dealership's job is to guide customers about the market demand. Since the dealership operates in a competitive market, the staff is typically familiar with the easy and hard-selling vehicles. A good way to check if the staff has ample market knowledge is to ask them questions about different vehicle models.
See if they draw a line of preference between top-selling and hard-selling cars. If they do, you can place your trust in the staff's market knowledge and proceed further. Some dealerships take an unfair advantage of car buyers by misleading them about market trends. They leave no stone unturned in clearing their car lots. Avoid such dealers at all costs when making an informed decision.
Technical Expertise
Auto finance is not the same as food or apparel shopping. It is a game of technicalities that play a crucial role in your decision-making process. Automobile companies hold exclusive statuses in the competitive market based on their pros and cons. Knowing how one model compares to another in terms of performance, safety features, maintenance costs, and market value enables you to choose wisely.
When visiting a used car dealership in your city, do your vehicle research for the technical details. Ask questions from the sales staff to know if they are transparent in their vehicle knowledge. A good rule is to ask the sales staff to compare two vehicles regarding specific factors. For instance, you may ask them to compare the engine parts, suspension, and interior features to know if they are technically sound. Such details speak a lot about a dealership's competence.
Flexibility in Negotiation
An important sign of great customer service when aiming for auto finance is flexibility in negotiation. Used car dealerships typically have a wide range of vehicle collections to choose from. They have a decent profit margin per vehicle. While valid, some dealerships are too stubborn to negotiate. They stick to the offered price and end up frustrating buyers.
When shopping for used cars, focus on dealerships that negotiate well. Do your market research first to make a decent offer. Spend some time negotiating the price to know the staff's stance. If they do not negotiate, you may consider other dealers in the market. The problem with such sellers is that they may not value their relationships with clients in the long run. They place their interests ahead of car buyers, making them a poor option.
Auto Finance Guidance
Vehicle dealerships often have in-house finance teams to facilitate customers on the spot. Since it is a crucial decision involving your credit history and future finances, you may thoroughly consider each factor before locking in a deal. A dealership's role is to guide its customers about multiple financing options. Maintaining transparency through the financing process shows integrity.
Some dealerships refrain from sharing the complete information, keeping buyers in the dark. Such experiences lead to higher financing values and more added costs. A good rule is to compare the financing options of different dealerships in the city to know your options. Only settle for those with more flexibility and financing plans.
Professional Sales Staff
When considering new or used car finance, the professionalism of the sales staff is a crucial factor to check. The salespeople in dealerships often try to impose their ideas on car buyers, making it difficult for them to make an informed vehicle selection. Such sellers pressure buyers into buying a vehicle they aim to sell sooner than the rest.
Don't waste time in such dealerships. Try to clear your mind and look for other shops. Keep in mind that you are the decision maker. If a dealership tries to dictate or overpower your choices, it is a big red flag. You can check customer reviews about dealerships in your area to choose the best option.
The Takeaway
Great customer service is the key to buying quality cars. The above information can help you make an informed car choice in the used car market. If you need a reliable name in the competitive market, with a vast vehicle collection and easy financing options, VIP Autos can meet your expectations. Get in touch with us today to get started.